Lakewood's Cherished Corner Bakery
When they opened Breadsmith of Lakewood in 2003, Ginius and Sabine separated themselves from a modern food world that relied too heavily on processed flavors and mass production. Since then, Breadsmith has embraced the community through philanthropic efforts and has won over hearts and palettes with the simplest ingredients that are combined to form the finest breads and desserts. Learn more about the Breadsmith story and break bread with Lakewood's cherished local bakery.
Bread Brought them Together
Ginius Macys and Sabine Kretzschmar, respectively born to Lithuanian and German immigrants, aren't your average bakers. Ginius, an IT professional, and Sabine, an art historian, met while working at The Cleveland Museum of Art. They quickly realized they loved two things: each other and artisan breads. From there, Breadsmith of Lakewood was born and is now a Lakewood staple, as well as a gathering place that treats and entices customers who walk in from all corners of the region.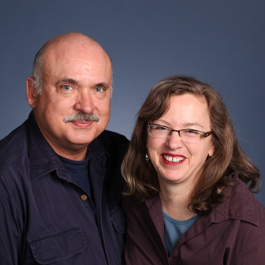 ---
Breadsmith in the News